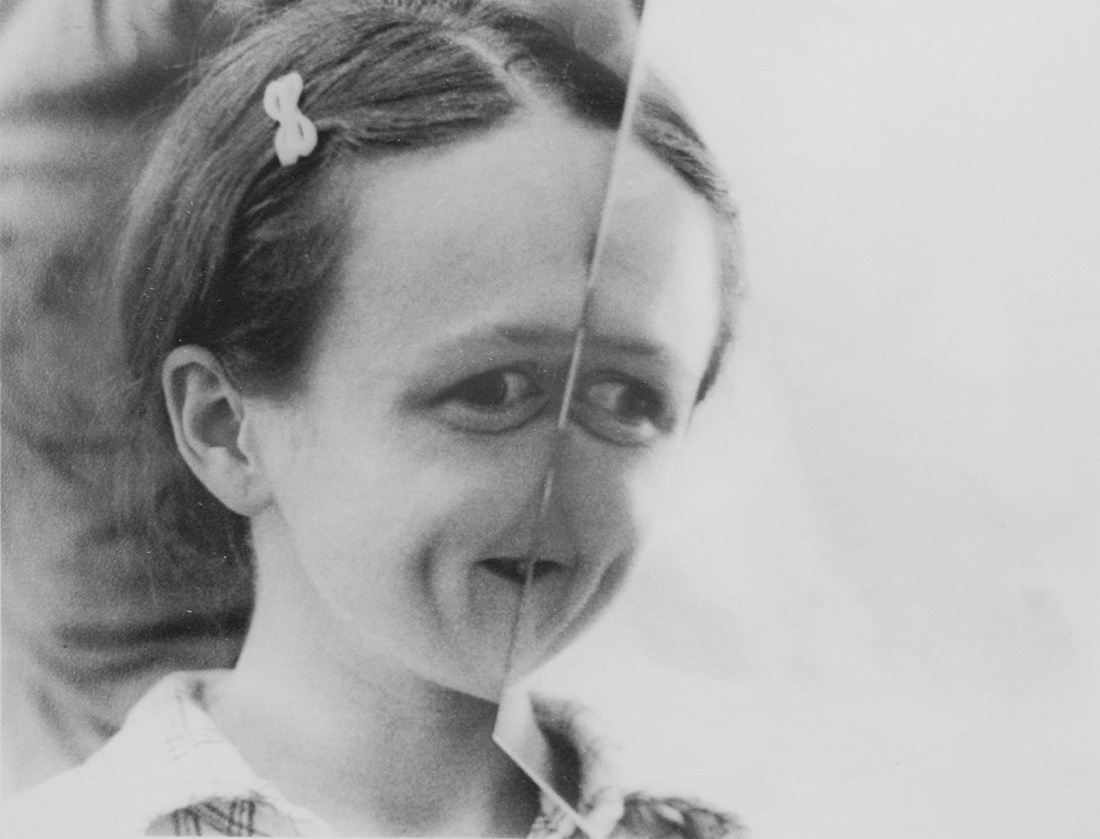 Laurie Anderson
Looking into a Mirror Sideways
01.04 2023 – 03.09 2023
VIDEO INTRODUCTION
Meet Laurie Andersson in a conversation about the largest retrospective exhibition of her work ever staged in Europe, and follow curator Lena Essling on a guided tour through the exhibition, exploring its themes.
Some of the works featured in the film are The Ark (2023), Commotion (2023), Sidewalk (2021), Scroll (2021), To the Moon (2018), Axel – His Story (2023) and Habeus Corpus (2015).
The planet is not in such perfect health. We live in a state of not knowing and this is for me as an artist a very interesting place to be, not to know.

– Laurie Anderson
INTRODUCTION
Laurie Anderson is a legendary figure within US avant-garde art, experimental music, and independ­ent culture. Equal parts performer, author, composer, activist, and filmmaker, her work cuts through gen­res. She achieved her international breakthrough as a pioneer of electronic music. Today she works at the cutting edge of new arts technologies, like VR and AI – but is just as likely to employ timeless expressions like voice, painting, or charcoal drawings.
The different parts of Laurie Anderson's multifaceted production form a tapestry of storytelling that weaves together observations around the human condition, the dreams of nations, the transient now, as well as dystopian visions of the future. The address is direct but follows dream logic, making the everyday strange and wondersome, awakening existential questions: Where are we? What is time? Who owns the story?
This exhibition combines new site-specific produc­tions with selections from the artist's oeuvre, includ­ing performance, photography, and video. In sever­al works Anderson explores issues of subject and of identity, the roles we take and are given, for example, via the artist's Swedish-born paternal grandfather, Axel Efraim Anderson (1881–1963).
ABOUT LAURIE ANDERSON
Laurie Anderson (b. 1947) grew up in a family of eight children in Glen Ellyn, Illinois. While still at school she studied painting and played the violin in Chicago's youth orchestra. In 1966 she came to New York where she studied sculpture under the minimalist and con­ceptual artist Sol LeWitt (1928–2007), becoming part of a generation of young, radical artists including Gordon Matta-Clark (1943–1978) and the choreogra­pher Trisha Brown (1936–2017). They experimented with photography, text, sound, and actions, often in interdisciplinary collaborations. Anderson focused on music and storytelling. On tours throughout the United States she initiated a project documenting the quirks of her homeland. Anderson also ventured to Europe, participating in documenta 6 and 8 in Kassel.
Laurie Anderson has collaborated with art music pioneers like Philip Glass (b. 1937) and John Cage (1912–1992) and the musician and producer Brian Eno (b. 1948). She has published several books and released seven albums, including Big Science, with the song "O Superman" unexpectedly becoming an interna­tional hit. Anderson is an artist-in-residence at the Australian Institute for Machine Learning (AIML) and Professor of Poetry at Harvard University.
INSTRUMENTS AND PERFORMANCE
Music and voice are the foundation of Laurie Ander­son's work. Speech, pauses, and even the act of lis­tening, are all central to her compositions and perfor­mances. Anderson has experimented with site-specific sound works since the 1970s. Her compositions are influenced by geometry and language, as well as every­day sounds. Over time she has been combining music with performance, film, and technical innovation, culminating in multimedia stage productions like United States I–IV (1983) or the opera Moby Dick (1999).
She has also developed new instruments. In Tape Bow Violin, the horsehair in the bow is replaced by audio tape. The voice on the recording is transformed into repetitive sounds, words void of meaning even as they carry the soundscape. In Drum Suit the body becomes an instrument, with parts of a drum machine sewn into overalls, in Drum Glasses the cranium becomes a sound box. The 1990s high-tech work Talking Stick samples sounds from the stage that are replayed in a new form.
In Citizens, the room is filled with the metallic sound of figures sharpening knives, each to their own rhythm. An abstract sound piece that doubles as a portrait of friends, and a snapshot of the charged atmosphere around the US election year of 2020.
LANGUAGE AND MEMORY
An interest in language and media runs through Laurie Anderson's practice – as a theme in her written and narrative work, but also as raw material and phenom­enon. In the 1970s, Anderson's close friend and collab­orator, the American author William S. Burroughs (1914–1997) compared language to a virus from outerspace. Language, Anderson claims, is a self-generat­ing system that we never fully control – the relation is rather that it plays us like an instrument. Today's AI technology can auto-generate entirely new texts from a wide range of sources, deftly imitating indi­vidual tone and style.
How we choose our words in any given moment, or how we narrate an experience, shapes our memory and identity. Some works in this room represent early experiences that came to determine Anderson's sense of the power of words. Such moments, which come to shape the rest of our lives, are sometimes described as vertical time – a flash that seems to cut through all other experiences like shafts through the linear expe­rience of the passing of time.
PERSONA
New York in the 1960s and 1970s was a turbulent, creative environment, which Laurie Anderson later compared to the vibrancy of 1920s Paris. Her circles were inspired by the international Fluxus movement, prizing ideas above traditional art objects. In accord­ance with the Zeitgeist, the street became their studio and collaborations thrived. An artwork could take the shape of a reading, a dance across city rooftops, or an artist-run restaurant.
Among Andersons's earliest works are sculptures in simple materials linked to the body. Mudras uses Buddhist hand gestures to cast language as image, and When You We're Hear is a sound sculpture that can only be experienced by the person touching it.
Photography and writing are tools for exploring sub­ject and object, dream and reality. The camera lens becomes a mirror when Anderson explores her Swed­ish roots – by repeating learned phrases or imitating camera angles and gestures from Ingmar Bergman's Persona (1966). On stage Anderson assumes a variety of alter egos, at times by altering her voice with the help of technology, such as the masculine voice of authority.
TO THE MOON
Freedom, adventure, and wanderings are frequent themes in Laurie Anderson's work: from the indivi­dual human journey bracketed by life and death, to the right to pursue happiness enshrined in the US constitution. Humans seem to have the ability to shift seamlessly between parallel worlds without truly being aware of the transition as they move from dream to wakefulness, or hold a rational, scientific worldview alongside spiritual beliefs.
In To the Moon, Anderson employs VR technology to transport us to a place beyond the physical world. Participants are sent on a dreamlike exploratory jour­ney across the moon's enigmatic surface. References to Greek mythology, literature, science, film, and politics flash by in an experience that offers perspec­tives on our still living but vulnerable planet. Space is another recurring theme in Anderson's work; in 2002 she was invited by NASA as the US space agency's first artist-in-residence. To the Moon is a collaboration with Taiwanese artist Hsin-Chien Huang (b. 1966).
TIME AND BODY
In the aftermath of 9/11 Anderson staged a manifes­tation in collaboration with Mohammed el Gharani (b. 1986). As the youngest prisoner at the Guantánamo Prison – accused of plotting a terrorist attack at the age of 12 – he was released and deported from the US in 2009, without any valid citizenship. The work's title, Habeas Corpus, is the legal principle meant to protect against arbitrary imprisonment. During a New York City concert with Anderson in 2015, the stateless refu­gee met the public in a monumental livestream to tell his story from a studio in Ghana. The work highlights a political situation that turns individuals into pawns in a game, but also the nightmare of being robbed of one's identity, time, and memories.
Laurie Anderson has worked recurrently with speak­ing sculptures, analogue holograms of sorts. Distance in time and space is suspended when someone ma­terializes in a room, even as the multiple layers of the work – sculpture, sound, projected images – marks the actual distance to the viewer. "Presence that refers to absence," as French cultural theorist Roland Barthes described the art of photography. Is direct, unfiltered communication between people an illusion?
ARK
Laurie Anderson has said that she speaks in order to understand the world. Her stories mine her own observations and experiences, but they also draw on literary works, mythology, and new science. A story might expand and become a full stage production, like in the case of her latest opera ARK. Set to premier in Manchester in 2024, the work is based on the Bible story of Noah's ark, another theme that Anderson has used in multiple contexts.
The flood in ARK is, however, not a punishment for man's sins like in the Bible story, but rather the result of iCloud bursting, and humanity's collected know­ledge being lost as it rains down over Earth. A host of art-historical and contemporary figures and pheno­mena feature in this epic, which offers more questions than answers. Buddha argues with Christianity's stric­ter God about how to save the world – or, whether the apocalypse is in fact the ultimate goal and meaning of everything. For Moderna Museet, Anderson stages a number of scenes from ARK as spatial installations.