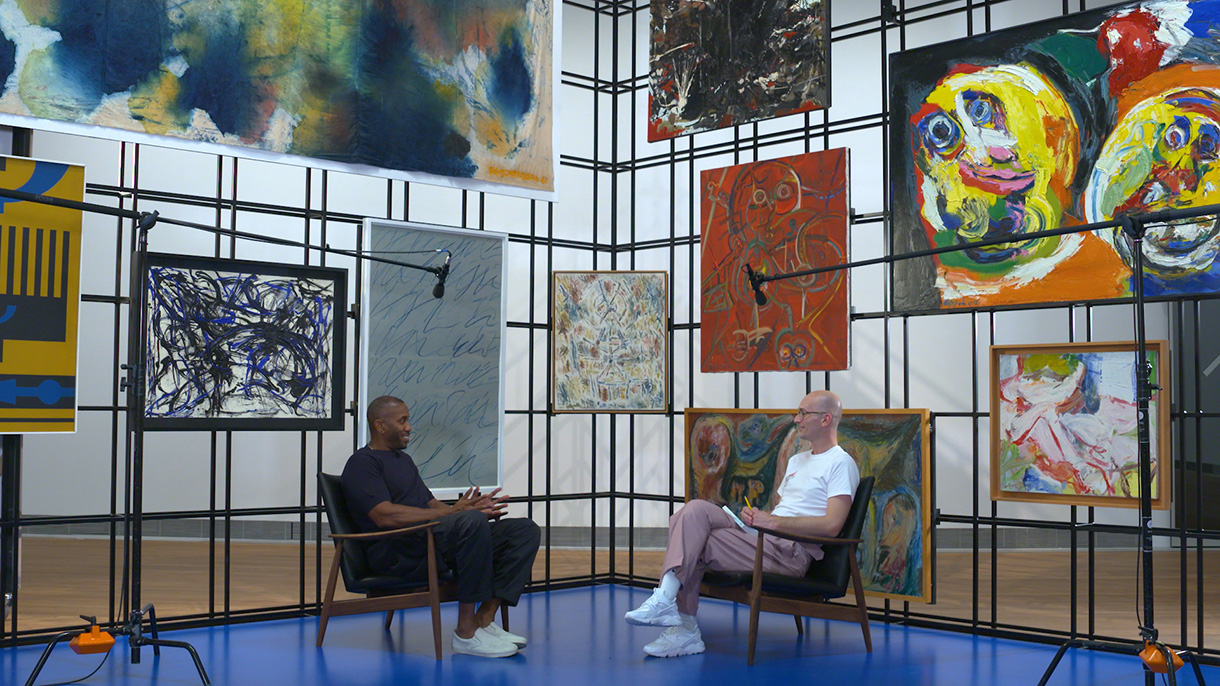 Seven Rooms and a Garden
RASHID JOHNSON OCH MODERNA MUSEETS SAMLING
30.09 2023 – 09.09 2024
The day before Seven Rooms and a Garden: Rashid Johnson and the Moderna Museet Collection opened, a conversation took place in the exhibition between artist Rashid Johnson and curator Hendrik Folkerts.
The conversation began with what it means for an artist to make an exhibition in dialogue with a museum and an art collection – a response to an open invitation from Moderna Museet.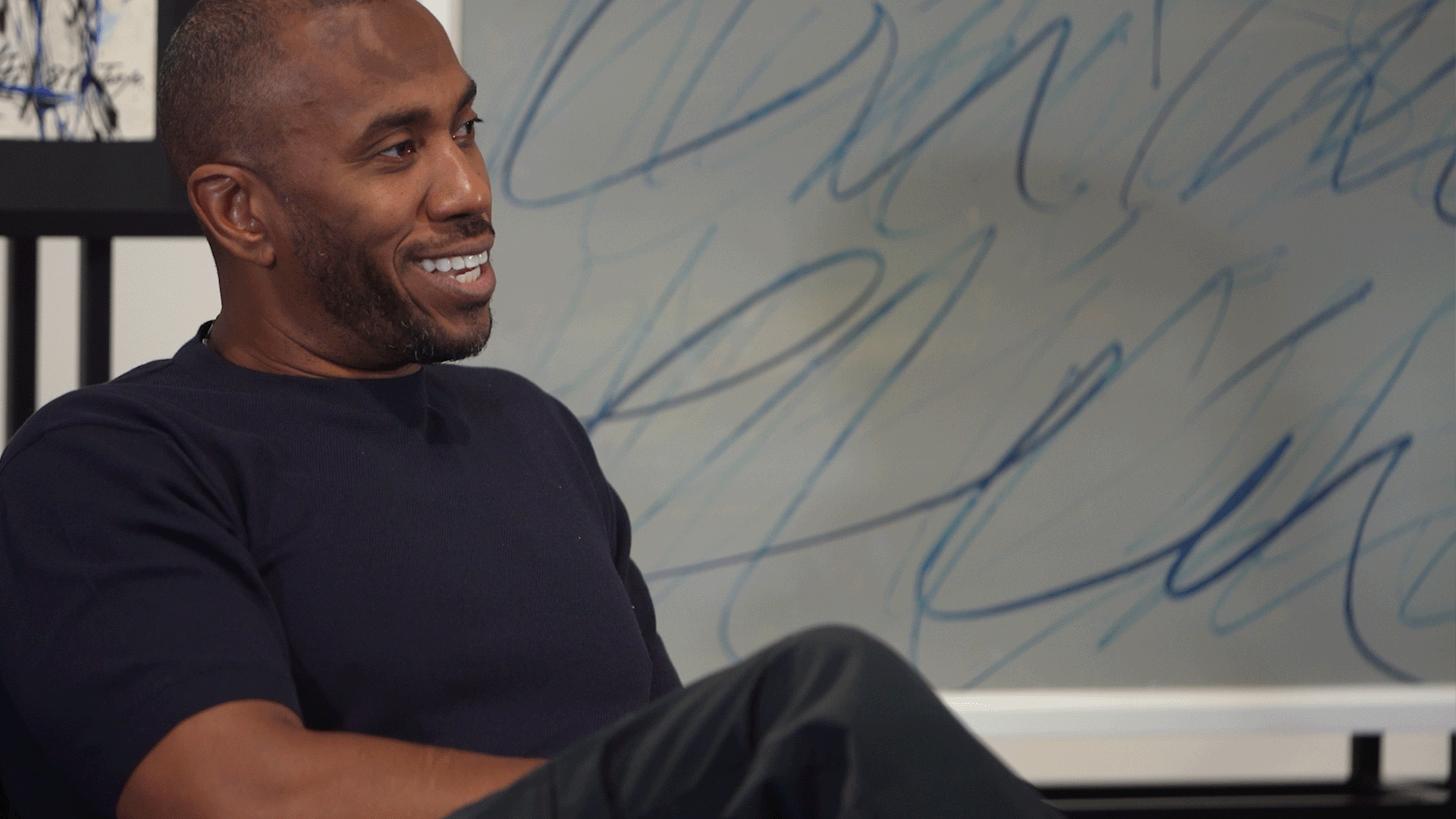 The Salon
In the first room of the exhibition, "The Salon", abstract works from the Moderna Museet collection are presented on a steel grid. How does Rashid Johnson relate to the various histories of abstraction, in his practice and in the exhibition? The conversation moved on to jazz and why Louis Armstrong's "Black and Blue" is being played in the room.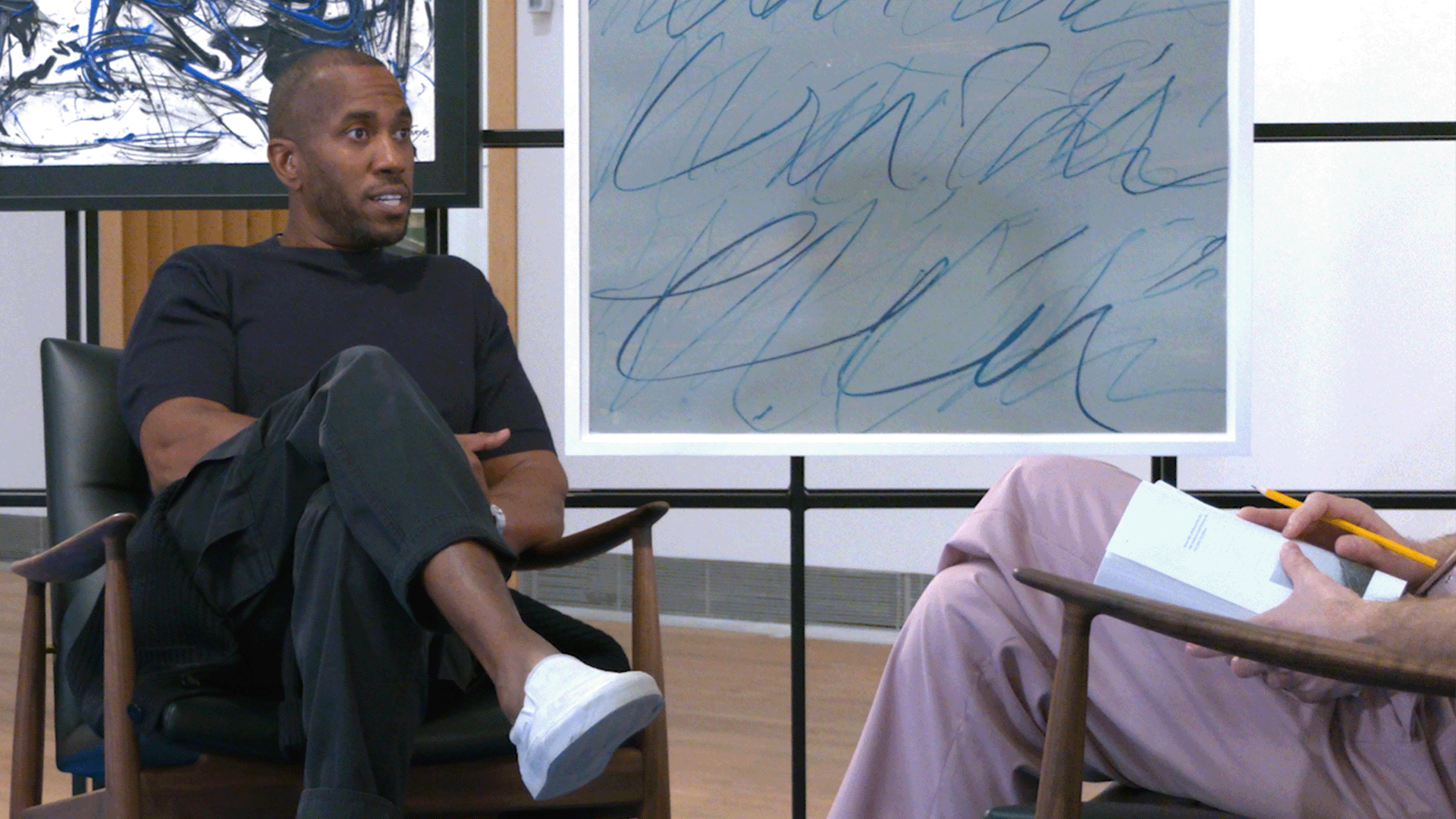 Ernest Mancoba's painting Untitled from 1962 provided an introduction to the connection between spirituality and abstraction, and to Rashid Johnson's new series of red God Paintings.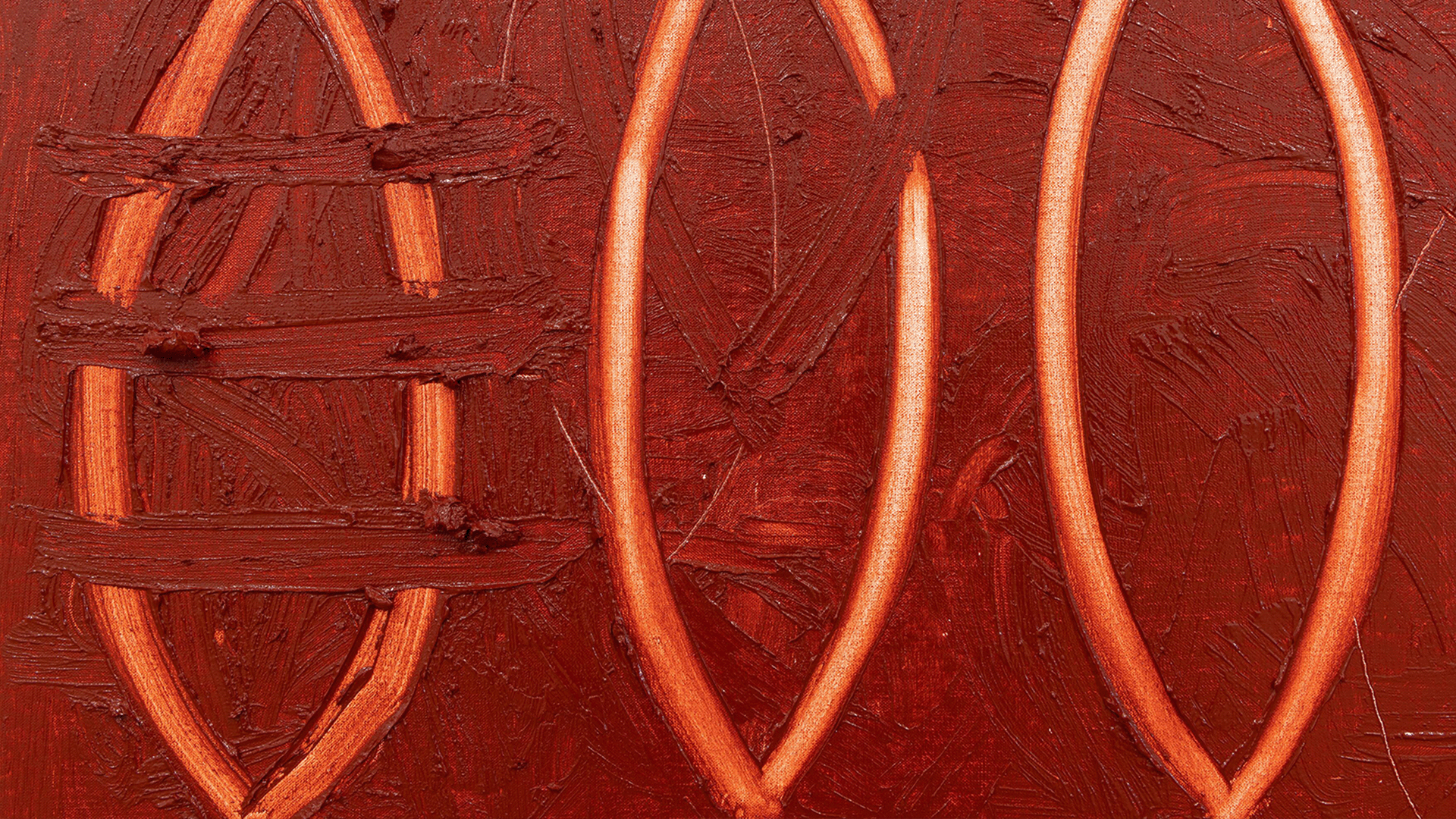 I saw, while closing my eyes, this read light.
The almond shape of the Vesica Piscis in the God Paintings led the conversation to a discussion of liminal spaces, visual literacy and the ability to share one's deeper understanding.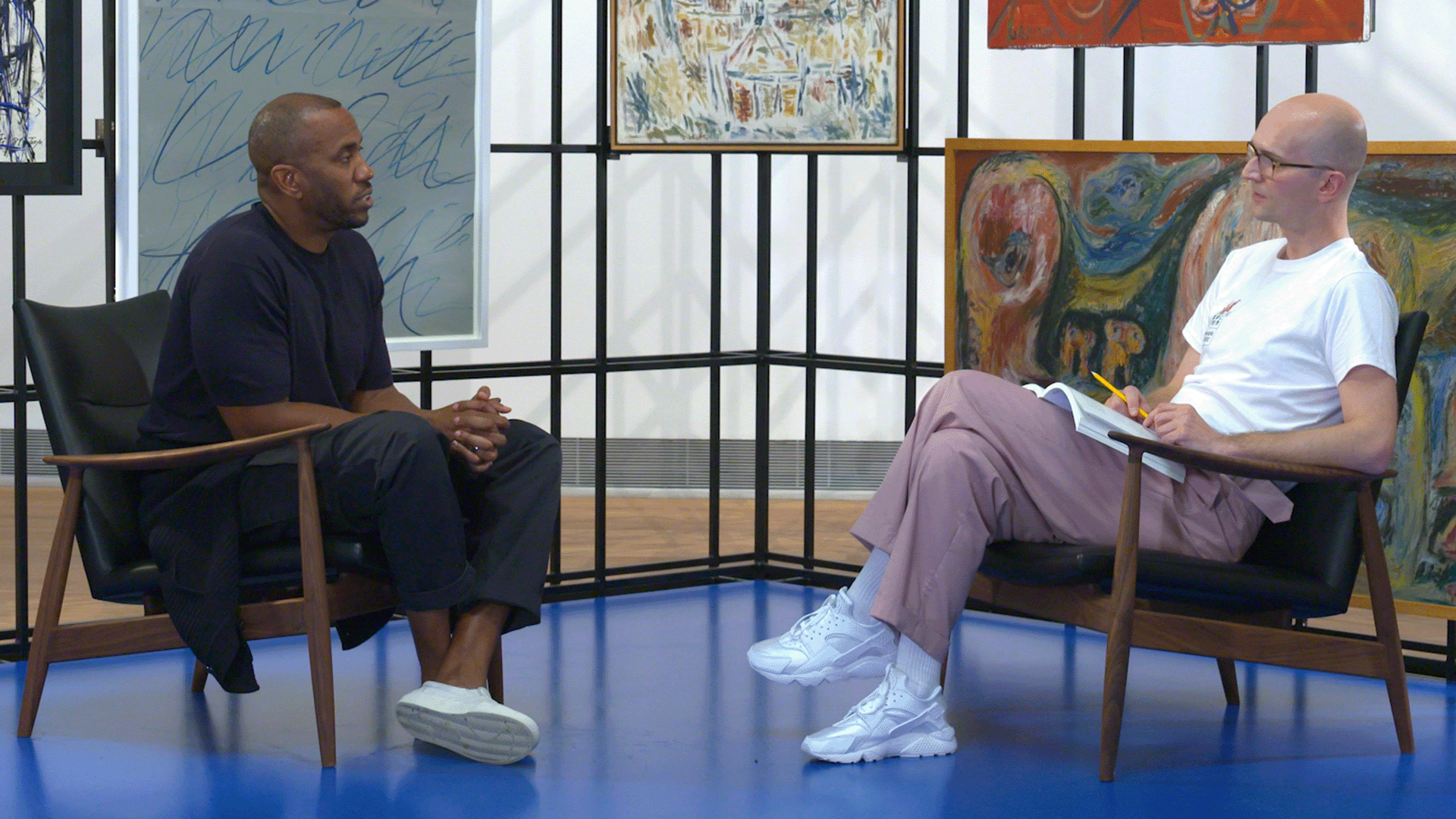 The Blue Stage
The blue stage is a recurring feature in the exhibition. It marks where Moderna Museet's collection and Rashid Johnson interact. Johnson talked about the role of the blue stage and the importance of inviting the audience and other voices.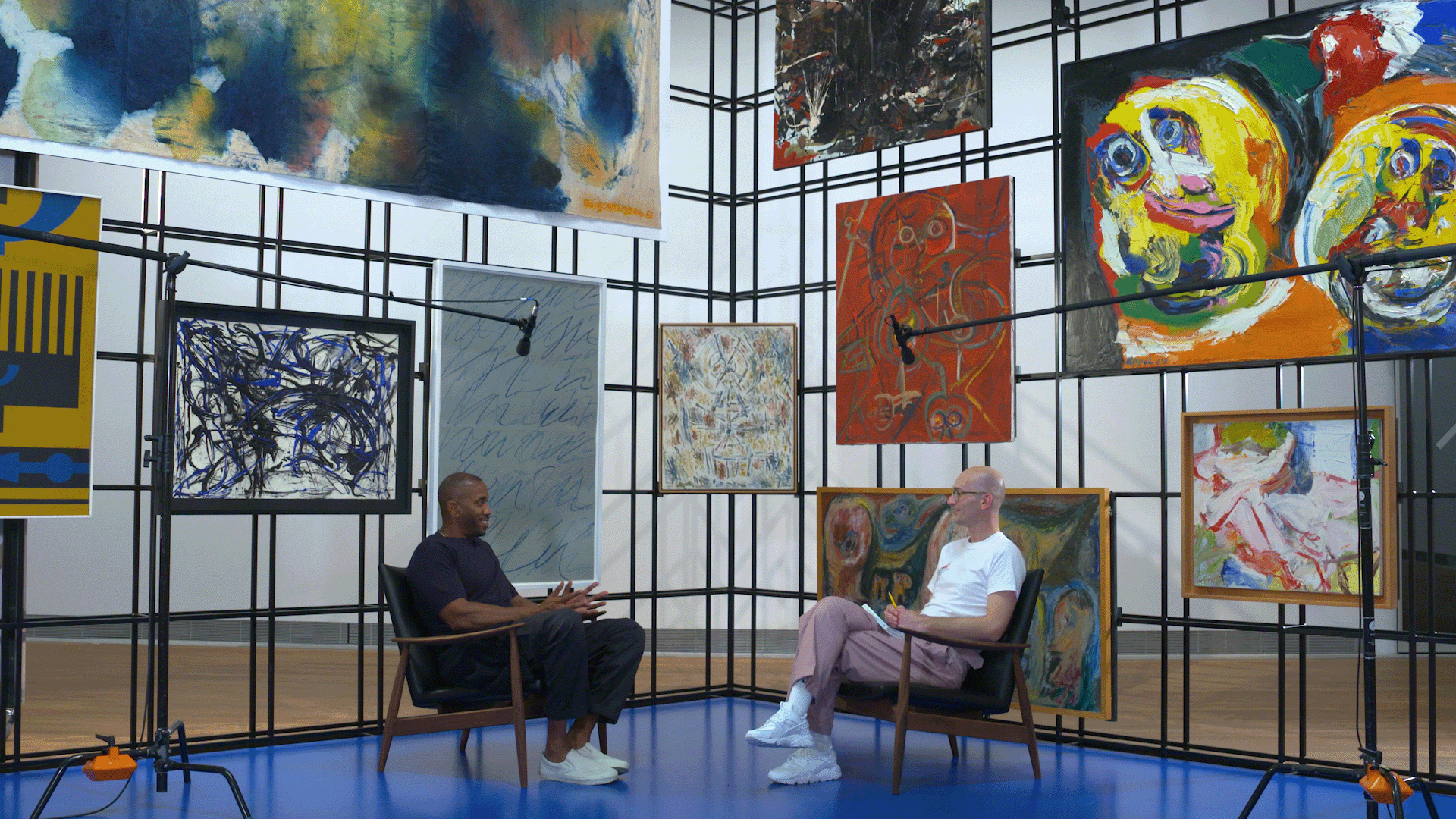 The stage gives me an opportunity to make an invitation.
The pieces by Marcel Duchamp fill a room in the exhibition where it meets the image of a boy holding a toy gun to his head and smiling – a photograph by Elliott Erwitt from 1950. Johnson talked about his relationship to Duchamp, and about the room where play and seriousness meet.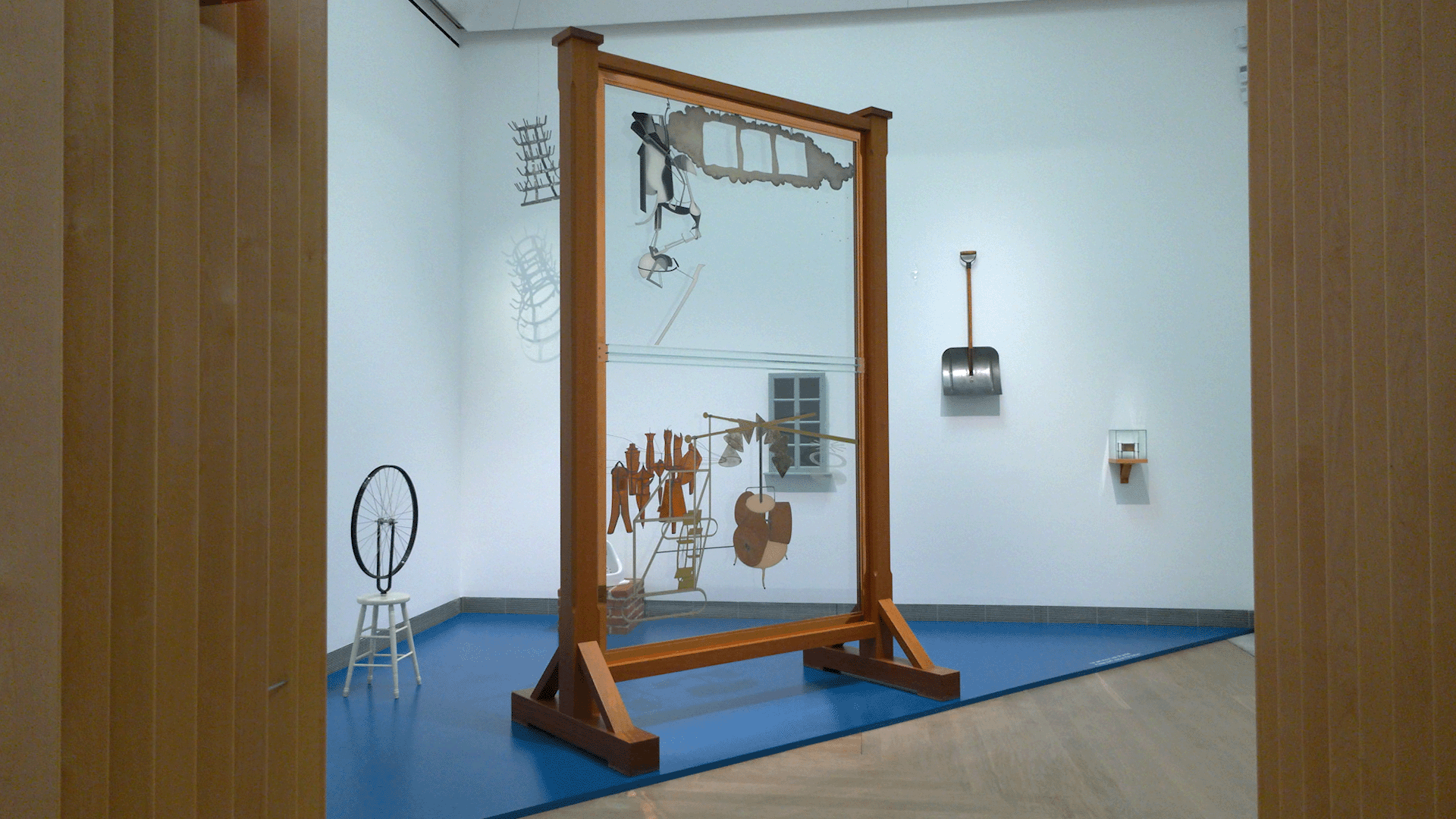 Home
Sol LeWitt is an artist who has left a mark in the exhibition, with the grid and the cube as recurring themes. Johnson talked about his approach to space and how he sees an invitation in the works of artists such as Sol LeWitt, Donald Judd and Carl André.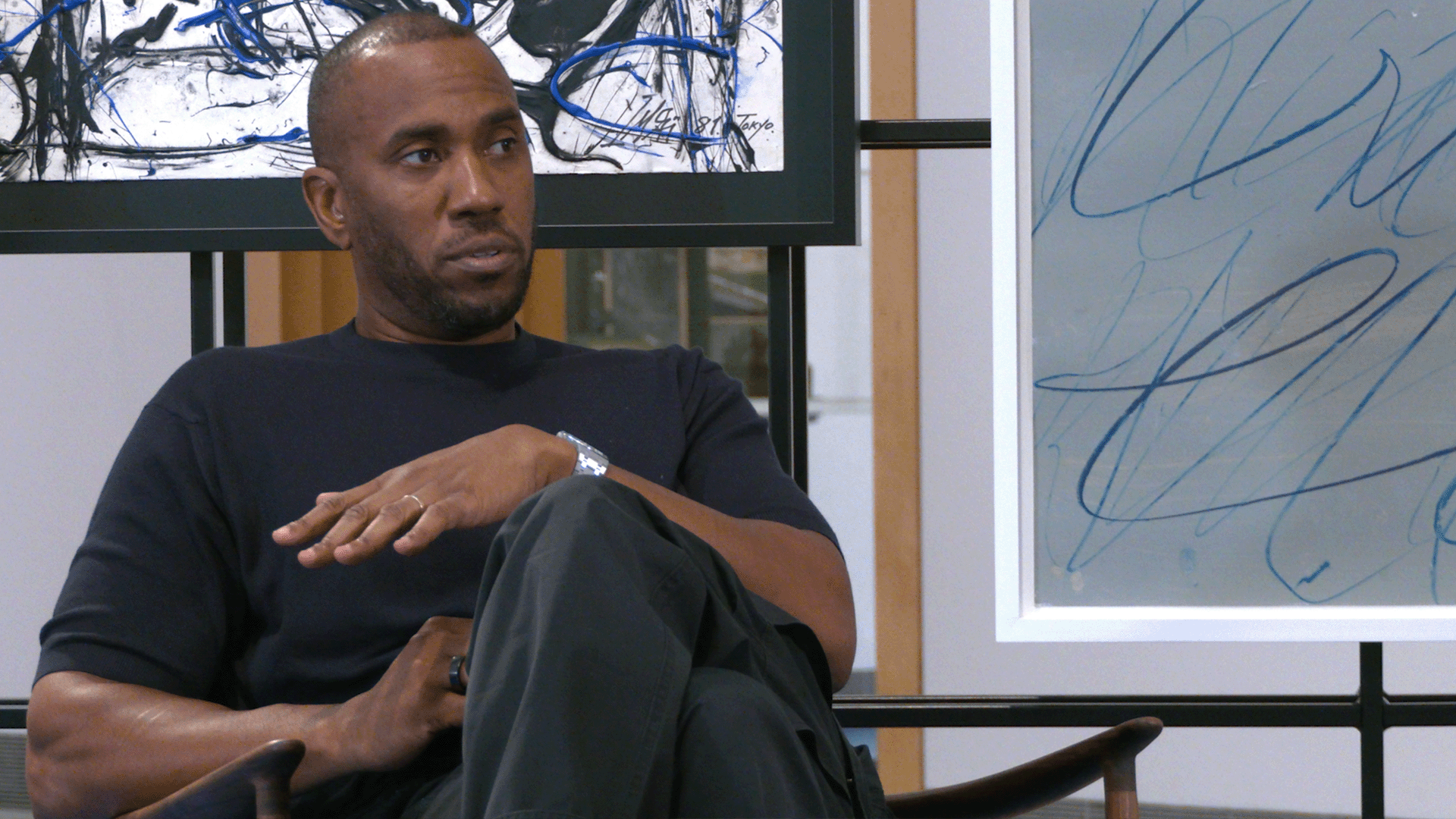 The sculpture Home is a cube that has been filled with plants, ceramics, shea butter and books. Johnson talked about the process behind the piece and about filling the cube. He also referred to lessons learned from the audience's reception of the work.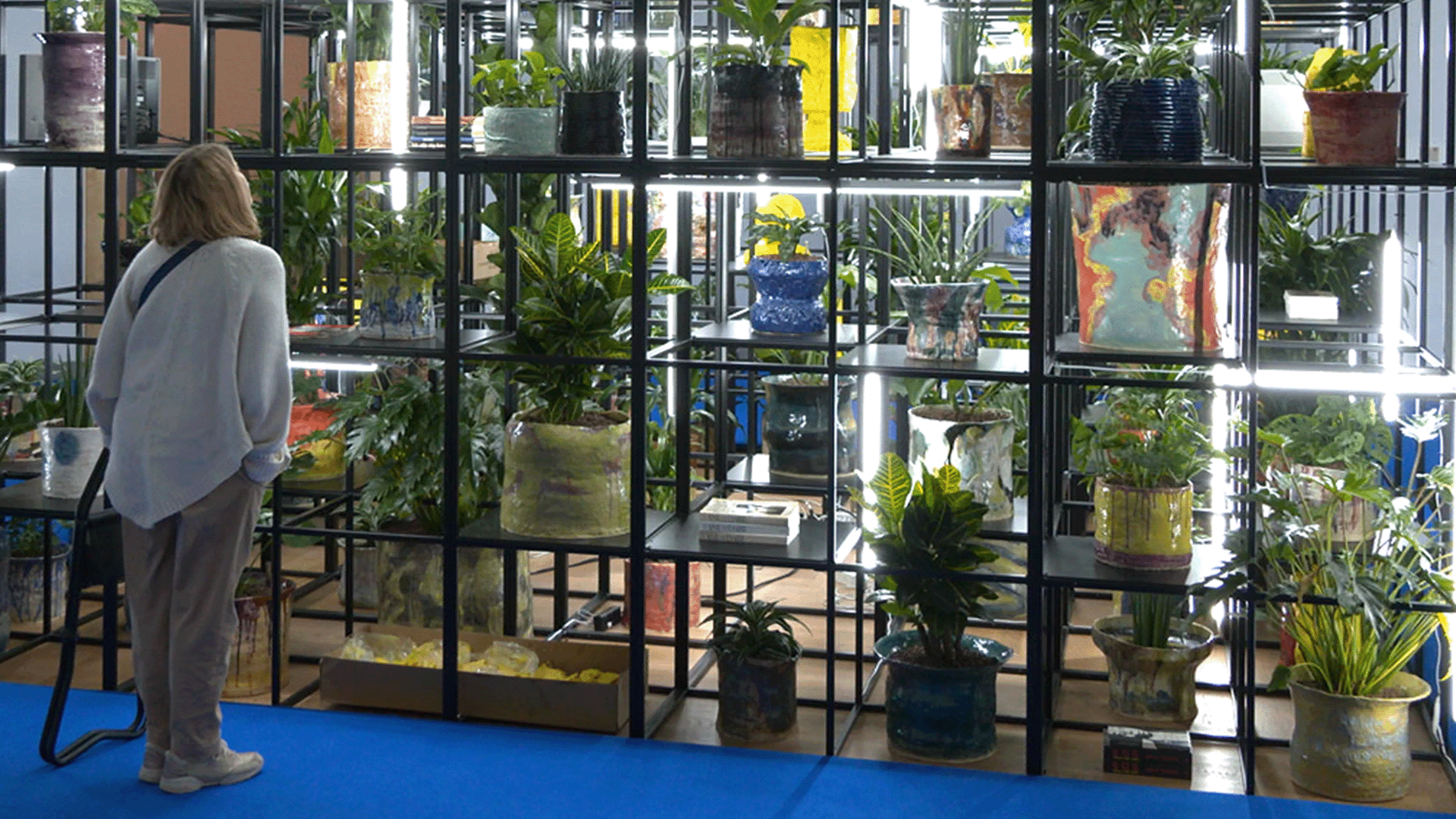 Black and Blue
In the final room of the exhibition, Johnson's video work Black and Blue meets works from the collection, all of which revolve around self-representation. This raised the issue of the self-portrait as a motif where the personal and the common meet.