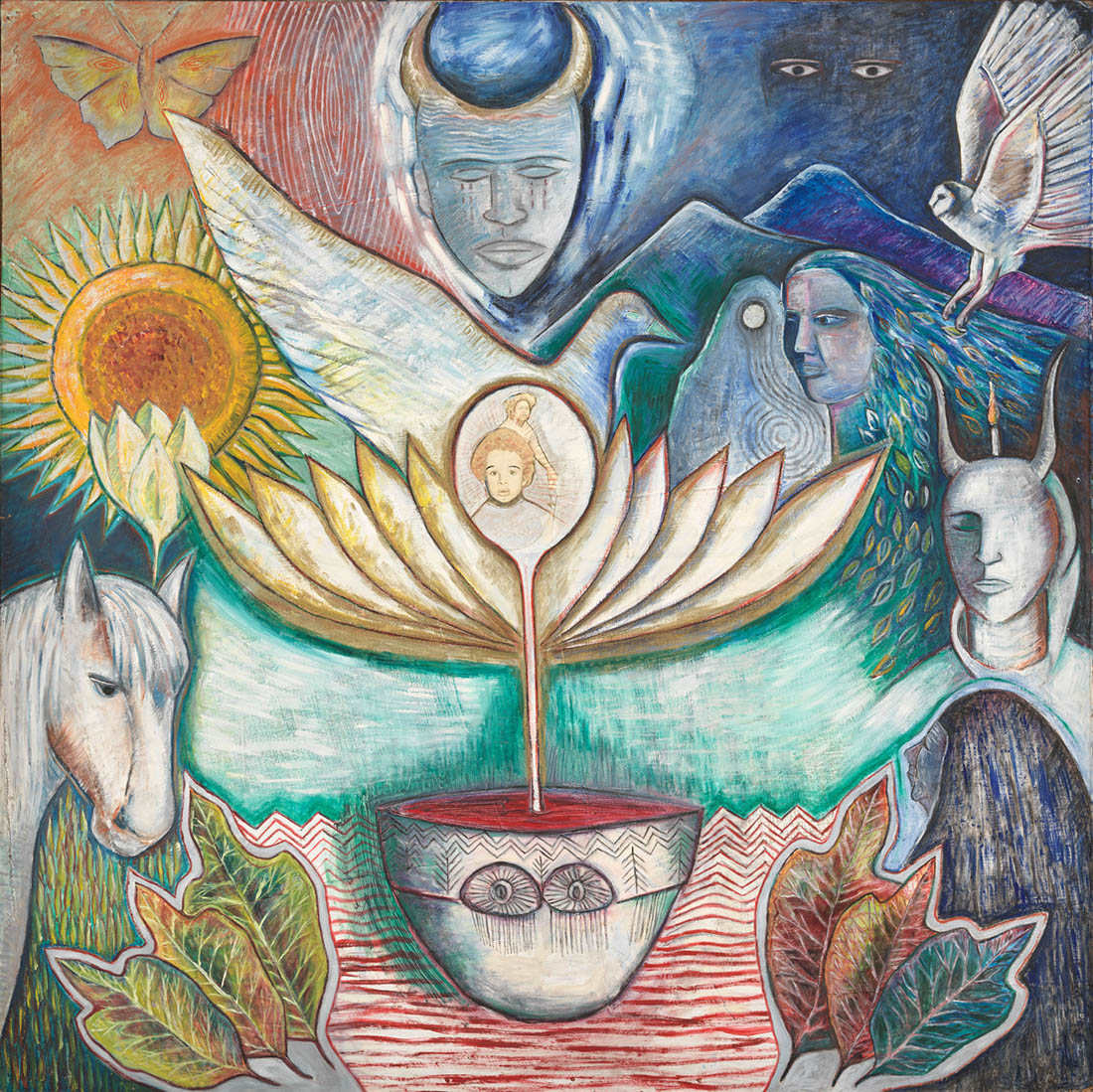 Monica Sjöö was born in 1938 in Sweden but lived most of her life in England and Wales. As a self-taught artist, she was a dedicated activist and eco-feminist.
Sjöö's fight for equal rights regardless of gender, class, and sexuality found expression in paintings, actions, and demonstrations. In her belief system, goddess worship and belief in Mother Earth's healing powers were central.
The written word became an important means of expression, and in this audio guide, you can listen to Sjöö's own words about her life and art.